Be Present. Be Intentional & Take Action
Items Created to EMPOWER You to Show Up For For Yourself by Increasing Self Awareness, Self Compassion & Self Confidence.
Shop All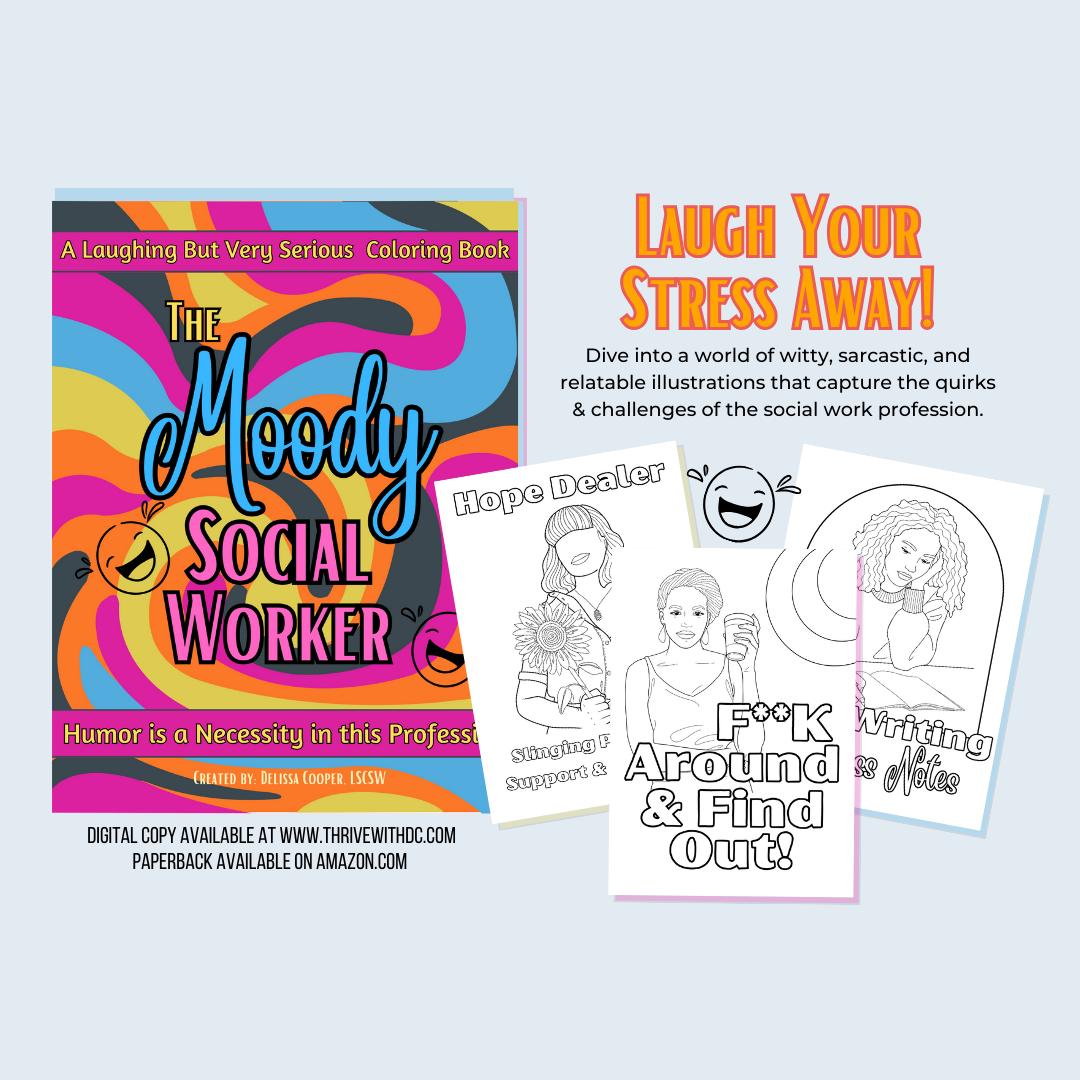 The Moody Social Worker
A Laughing But Very Serious Coloring Book!
LAUGH YOUR STRESS AWAY!
Dive into a world of witty, sarcastic, and relatable illustrations that capture the quirks & challenges of the social work profession.
Buy NOW!